Welcome to The Friendship List Website!
New York Times bestselling author Susan Mallery delights with an engaging novel
about two women who are as close as sisters and the summer that changes their lives forever…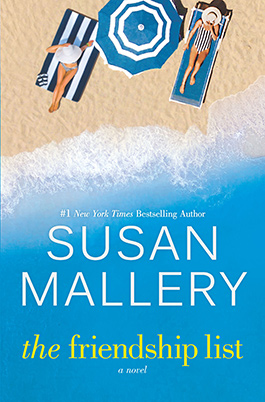 COMING MAY 26, 2020
This website is currently under development. Please check back soon for more content!